PipeGrep.sh
---
Artwork

Start your own local chapter today with our Free Culture friendly license! Pipegreppers Union Logo by pipegrep.sh is licensed under a Creative Commons Attribution 4.0 International License .
Downloads
Grab our (new and improved) logos!
---
Hoodie Group Buy Details!!!
Email pipegreppers - at - gmail.com with subject line "hoodie" if interested.
How much is a hoodie?
$121 USD (this includes tax, shipping, etc.)
Is there really a pipegreppers union?
Sadly no. Dreams can come true if there is enough passion to make it happen.
Why 415?
San Francisco area code.
Why 415?
San Francisco area code.
How did the hoodie come to be?
The idea of pipegreppers union started as swag hoodies that were given away at a drupalcon years ago.
What kind of hoodie is it?
It is a black marine layer hoodie. It comes in S, M, L, XL, 2XL; the vendor does not carry XS :-(; fitting chart - click here
Where does it ship to?
Just about anywhere on the planet :-); ask pipegreppers - at - gmail.com about this with subject line "hoodie" if you have questions
What does the hoodie look like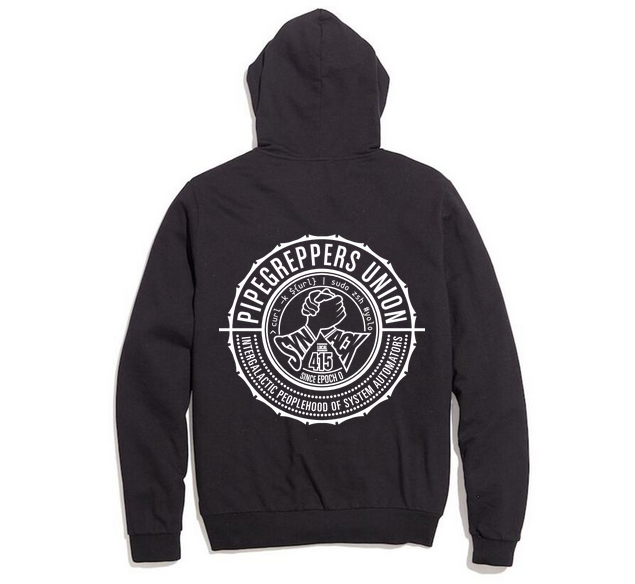 ---